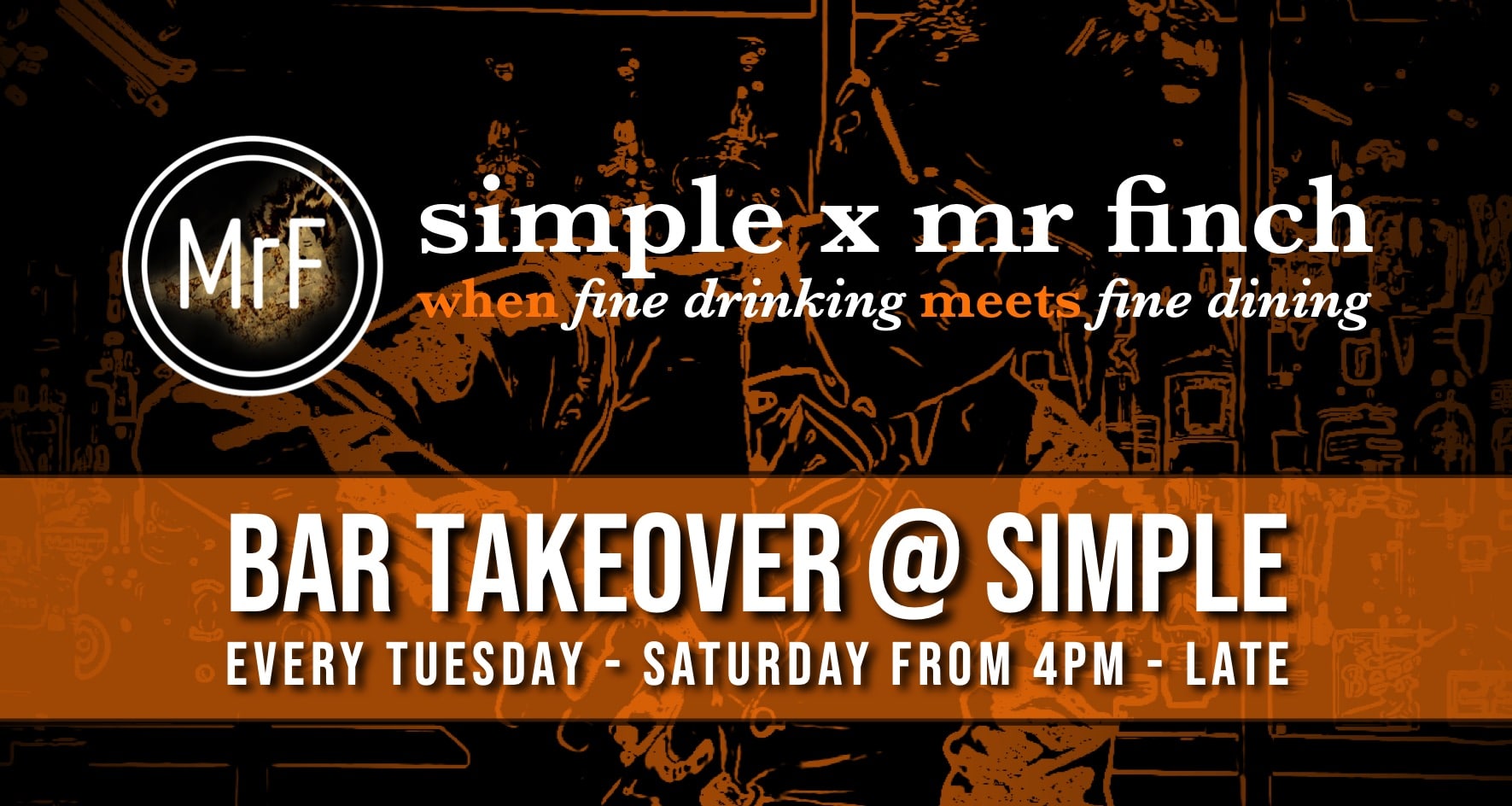 Mr. Finch is temporarily closed due to issues with our license. We are working hard to re-open somwhere in May 2023. That's the bad news.
The GOOD NEWS is that our team has been asked to do a 'bar takeover' at Hotel-Restaurant-Bar Simple at the Domstraat 4 in Utrecht. So until we can re-open our doors, you can find us at Simple for some fine drinking and fine dining food pairing. This way we can work on our upcoming drinks menu and help out our collegues at Simple at the same time.
At Bar Simple we serve Classic & Tailor Made Cocktails and our Food Menu is prepared bu the chefs of Simple, who are known for their fine dining skills. The perfect match: fine dining meets fine drinking. To make you feel at home we have taken much of the interior of Mr. Finch to Simple as well.
So come and join us at Bar Simple on Tuesday-Saturday from 4 PM. Make sure to book a seat as it is promising to be busy as usual!


during the bar takeover at bar simple:
tuesday – saturday: from 16:00 hrs
Phone: 
030-7651679
OR USE THE GREEN WHATSAPP BUTTON ON THIS PAGE
Where:
Bar Simple: Domstraat 4, Utrecht